Music events - Pop & rock
Jimi Hendrix Tribute
Palace of Arts / Bartók National Concert Hall
Address: IX., Komor Marcell utca 1.
Phone: 555-3300
Web:
www.mupa.hu
Show map

27. October 2012. 19:30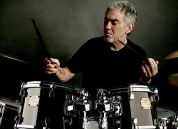 Band of Gypsys Reincarnation feat. Eddie Gomez & Steve Gadd (USA)
With: László Halper – guitar, Eddie Gomez – double bass, Steve Gadd – drums
Jimi Hendrix, the blues-rock icon Rolling Stone magazine considers the greatest guitarist of all time, passed away in 1970. To mark the 40th anniversary of his death, the Band of Gypsys Reincarnation led by guitarist László Halper recorded an album of rare magnitude entitled 40 Years After. The disc, which features trumpeter Randy Brecker on several numbers, was received favourably not only by the Hungarian public but also by the prestigious American jazz magazine DownBeat. At the start of his review, critic John Ephland was moved by the Halper interpretation of If Six Was Nine to pronounce that "Hendrix's music really was set up to play jazz."
The Band of Gypsys Reincarnation so impressed the members of one of the world's hottest rhythm sections that Eddie Gomez and Steve Gadd accepted Halper's invitation to appear alongside the "Hungarian Gypsys" for a concert timed to take place exactly one month before Jimi's 70th birthday. For their reunion in 2012, Halper will rework a new set of evergreen Hendrix tracks with the greatest reverence to the originals, while simultaneously moulding them into his own uncompromising brand of jazz. To introduce his American guests, one need only mention some of their past musical collaborators. Eddie Gomez has played with Bill Evans, Jack DeJohnette, Ralph Towner and Chick Corea, while Steve Gadd's résumé features the likes of Dizzy Gillespie, Chick Corea, Bob James, David Sanborn and Eric Clapton. The two men also formed the rhythm section of the first incarnation of legendary jazz fusion group Steps Ahead.